MJ Book, News
BOOK: New Edition of "Man in the Music" by Joe Vogel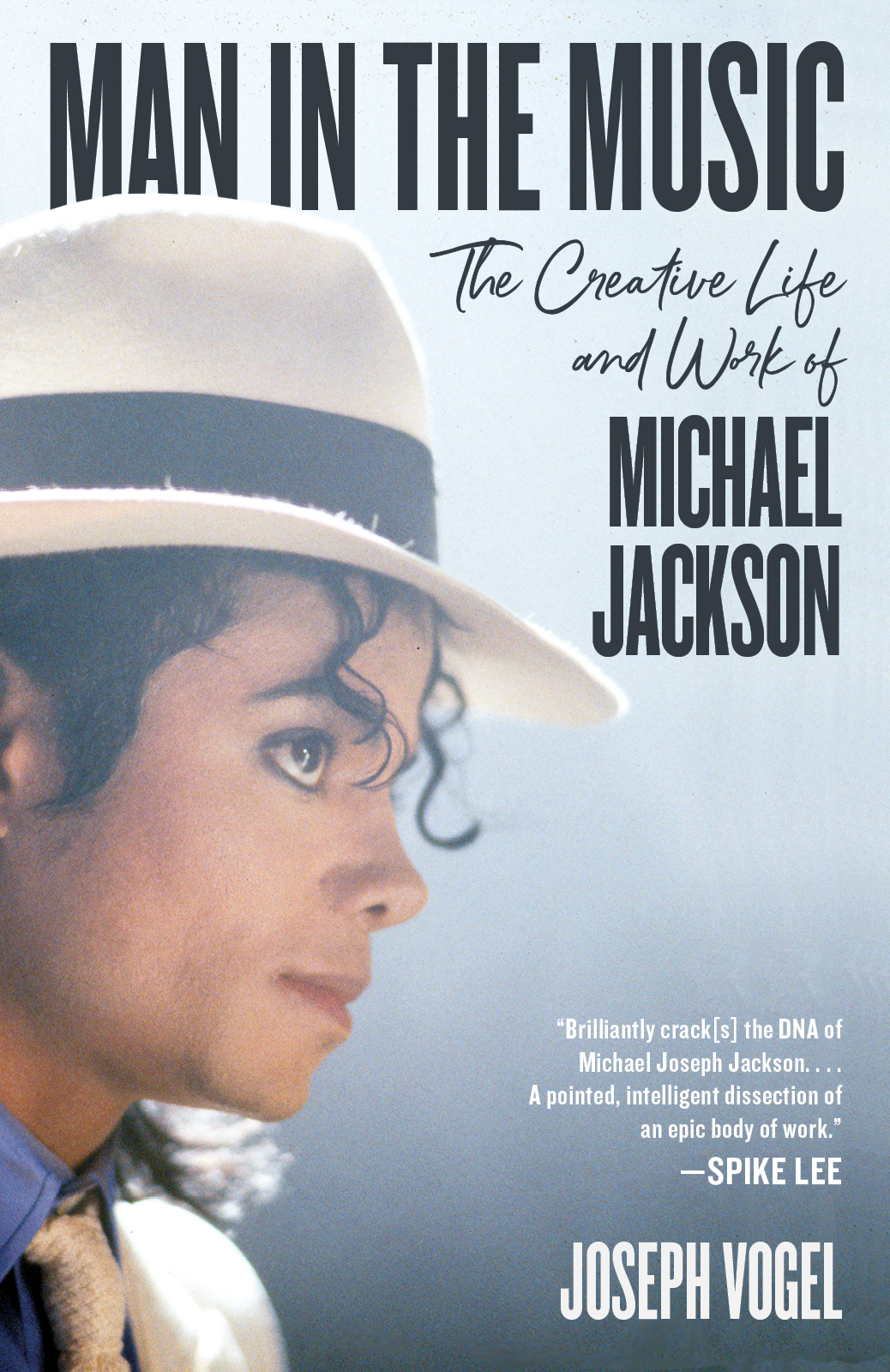 No need to introduce Joe Vogel nor "Man in the Music", an amazing book about Michael Jackson's music!
A fully updated and revised edition of Man in the Music: The Creative Life and Work of Michael Jackson will be released this August 27. The new edition is being published by Vintage (Penguin/Random House).
Joe worked on this version for two years. The focus remains on his music and cultural impact and It is now available for pre-order on Amazon.
For half a century, Michael Jackson's music has been an indelible part of our cultural consciousness. Landmark albums such as Off the Wall and Thriller shattered records, broke racial barriers, amassed awards, and set a new standard for popular music. While his songs continue to be played in nearly every corner of the world, however, they have rarely been given serious critical attention. The first book dedicated solely to exploring his creative work, Man in the Music guides us through an unparalleled analysis of Jackson's recordings, album by album, from his trailblazing work with Quincy Jones to his later collaborations with Teddy Riley, Jimmy Jam, Terry Lewis, and Rodney Jerkins. Drawing on rare archival material and on dozens of original interviews with the collaborators, engineers, producers, and songwriters who helped bring the artist's music into the world, Jackson expert and acclaimed cultural critic Joseph Vogel reveals the inspirations, demos, studio sessions, technological advances, setbacks and breakthroughs, failures and triumphs, that gave rise to an immortal body of work.
"Brilliantly cracks the DNA of Michael Joseph Jackson. . . . A pointed, intelligent dissection of an epic body of work." —Spike Lee
"The only comprehensive and critical rundown of Jackson's solo material."—Rolling Stone
"A must-have for any Jackson fan. . . . A fascinating read. . . . Each song Jackson recorded during his solo career is examined with a critical eye." —Associated Press
"Don't be surprised if it makes you go back and listen . . . with a whole new outlook on the King of Pop."—Zack O'Malley Greenburg, author of Michael Jackson, Inc.
"This is the kind of book about Michael Jackson's music, artistry, and creativity that really needed to be written—and Joseph Vogel has done it and done it very well. I am absolutely floored by Joe's in-depth research and perceptive insight into what made Michael the one-of-a-kind, recording-breaking King of Pop. And—amazingly enough—even I learned a lot!"—J. Randy Taraborrelli, author of Michael Jackson: The Magic and the Madness
MJVibe highly recommends this book! For all Michael Jackson fans and music lovers! A must to have!
Quelle: mjvibe.com